Maldives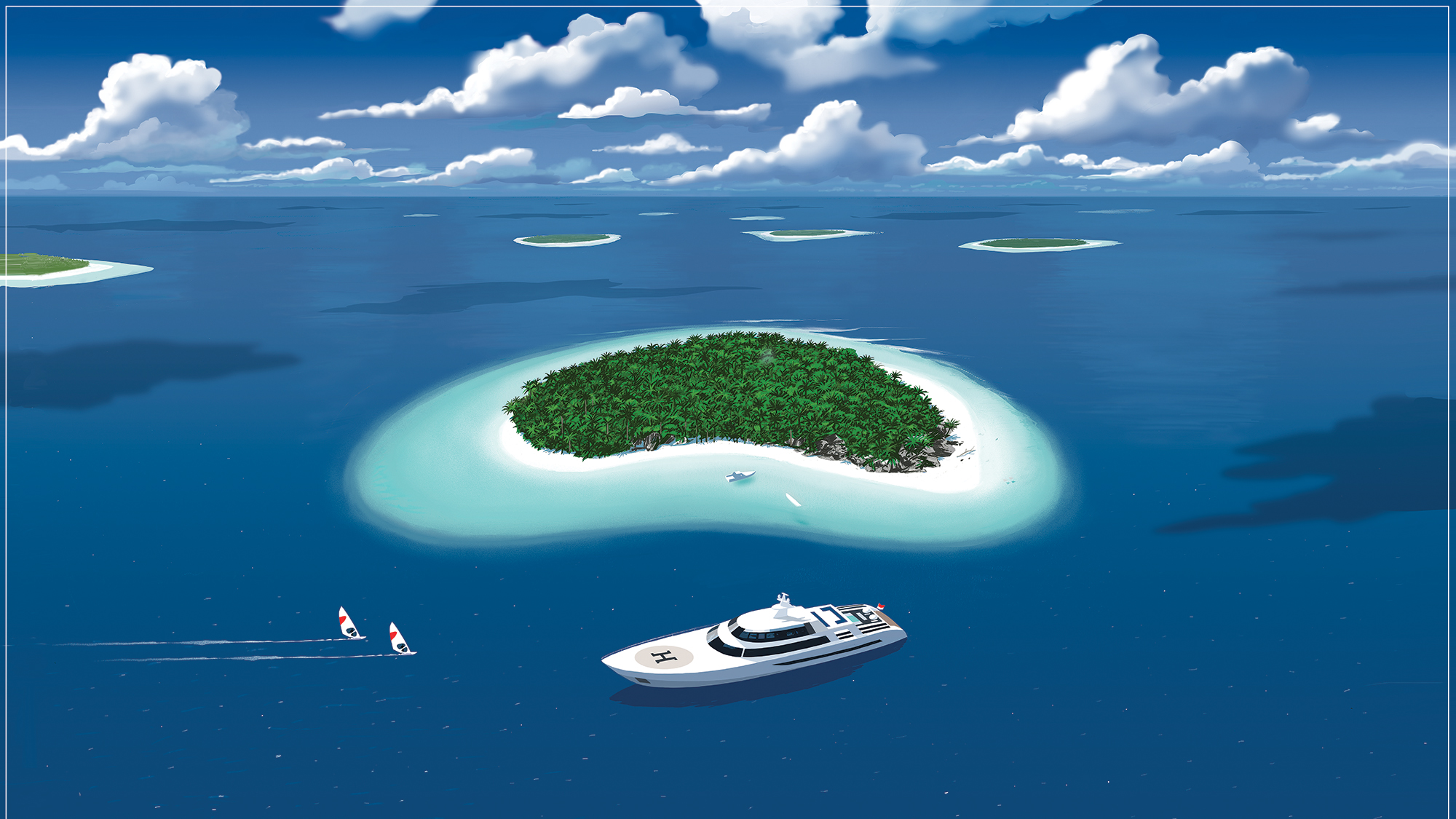 Luxury yacht charter in the Maldives
Be blown away by the beauty of the Maldives with its paradise beaches, azure waters and coral reefs. Explore the 26 ring-shaped atolls and the dream-like white sands of true paradise with a luxury yacht charter in the Maldives.
Explore the 500 miles of stunning islands and paradise reefs that are unlike anywhere else. Whether you choose to spend your time in the Maldives watching blue whales and spinner dolphins, diving in the crystal clear lagoons or perhaps even catch some surf on Malé Atoll, it's all here.
Some of the best dive sites in the world are located here and the beauty of a luxury charter in the Maldives is that they're all within reach. These include North & South Malé Atolls, the wrecks of Lhaviyani Atoll, and Vaavu Atoll.
Enjoy a melting pot of cuisine from East Africa, Arabia, South India and Asia, most of it making use of the abundance of stunning seafood readily available. Home to some world-class restaurants, a yacht charter in the Maldives is a culinary dream. Particular highlights include the lively and alfresco setting over the water of the Deelani, the exceptional Le 1947 and one of the few underwater restaurants in the world: Sea on Kihavah Atoll.
Ithaa on Rangali Island also serves contemporary and indulgent Mediterranean food, but 5m under sea level. For the ultimate in romance, By The Beach offers candlelit dinners on the sand with exceptional Korean and Japanese food.
Highlights
Exceptional diving
Incredible surfing
World-class restaurants
Key facts
The weekend in the Maldives falls on Friday and Saturday
The sand on the islands in the Maldives is made of tiny pieces of coral, this kind of sand does not get hot
One of the safest tourist destinations
Maldives itinerary
Malé
Malé
Begin your superyacht charter in the Maldives by voyaging to Malé, the capital. Ramble among the brightly coloured streets taking in Hukuru Miskiy, a 17th-century mosque crowned with a coral minaret. Check out the locals catching the waves at surfing hotspot Raalhugandu and relax on the shoreline. Shop with your very own chef for the freshest local tuna at Malé's famous fish market for dinner.
Felidhoo
Felidhoo
Set sail southwards to Felidhoo (also known as Vaavu) Atoll. This scattering of 26 beautiful islands has only five that are inhabited, and relatively few resorts, which mean it remains as pristine as can be. For checking out big fish, hammerhead, tiger and blacktip sharks, don scuba gear and head to Miyaru (or 'shark') Kandu, a superb dive spot close to Alimatha.
Thaa Atoll
Thaa Atoll
A necklace of 66 perfect island jewels, Thaa Atoll remains both remote and enchanting. Spend an afternoon snorkelling through crystal-clear waters and keep an eye out for playful dolphins and marine turtles.
Maalifushi
Maalifushi
Drop anchor off the island of Maalifushi, located in the atoll's southeastern corner. You'll get to enjoy Maldivan cuisine such as delicious coconut curry at Madi, or dine next door at Japanese-style Tai to experience the Indian Ocean's plentiful bounty in elaborate sushi platters.
Soller
Soller
Following a morning cruise and an onboard lunch, you'll end up at the rural town of Soller. Witness deserted powder beaches, an abundance of colourful tropical fish in clear warm waters and a gentle sea breeze. Sat at the western edge of the Maldives, this cluster of more than 100 islands ranks amongst the best scuba diving locations in the world. Duck under the waves at Alifu Alifu's (North Ari Atoll) Maaya Thila and peek at Neon Nudibranchs, butterflyfish and white-tip reef sharks.
Dhangethi
Dhangethi
Check out village life with a wander along the coral roads of Dhangethi, a colourful shining enclave in Alifu Dhaalu (South Ari Atoll). Relax on the paradise beaches and cool off in the dazzling waters. Set a dawn course westwards heading back to Malé, where you'll have the chance to explore Chandhani Bazaar. This bustling enclave of markets offers the chance to stock up on souvenirs including hand-painted lacquer vases, thundii kunaa woven rugs and coral jewellery before your superyacht charter in the Maldives comes to an end.
Contact
Ewa Petts
CFO / Charter Broker
Speaks :