Solomon Islands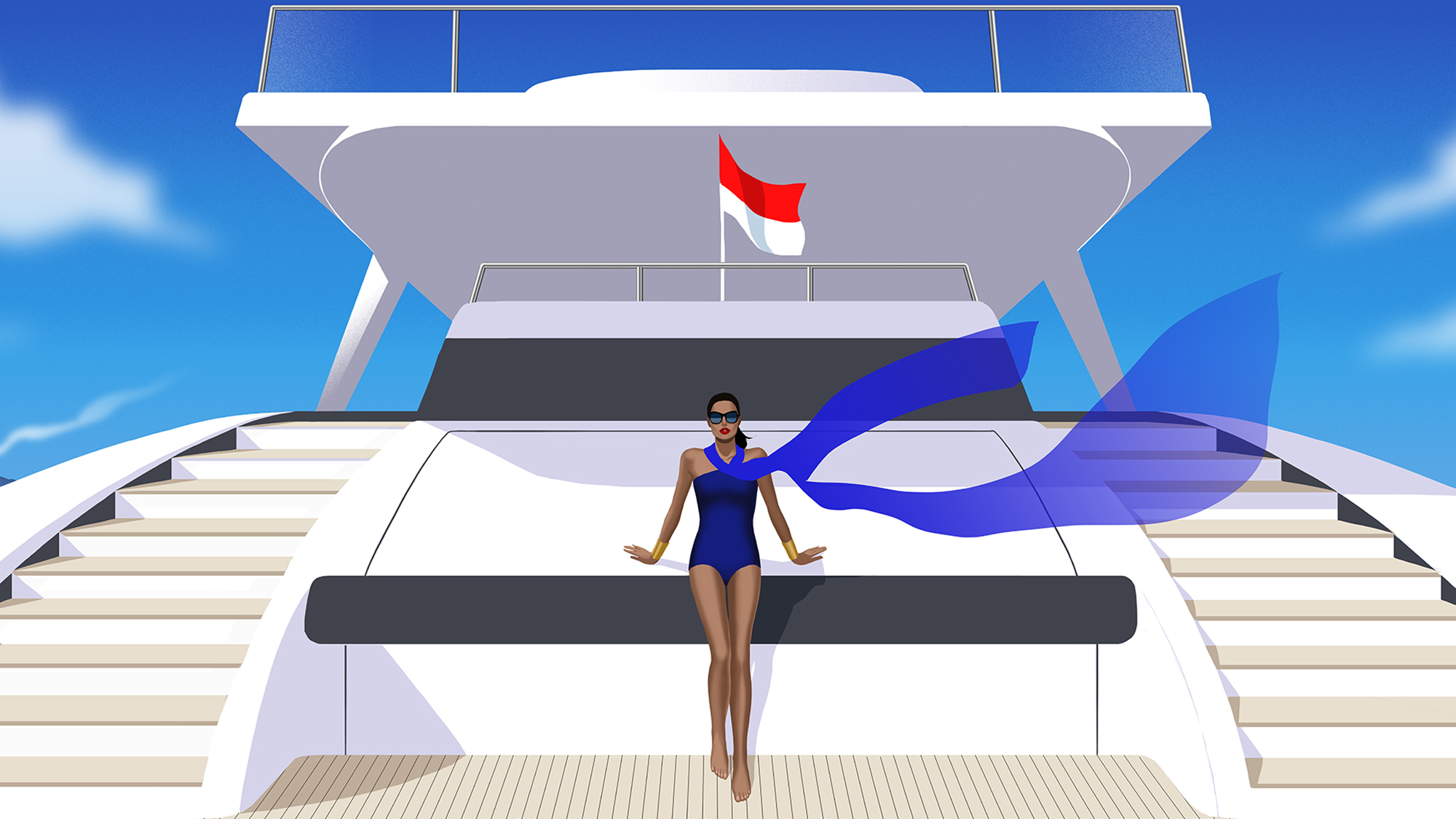 Luxury yacht charter in the Solomon Islands
Step back in time and discover French Polynesia's rich heritage with a superyacht charter in the Solomon Islands. One of the most remote charter destinations on the planet, you'll never forget your island-hopping adventure in this tiny slice of South Pacific paradise.
For a dive with a difference, head to Gizo in the Western Province and explore the wreck of Toa Maru. Formerly a Japanese transport ship from WW2, Toa Maru is now an artificial reef slope with hundreds of species of marine life hiding in its coral gardens. Take a guided underwater tour inside the wreck and discover a fully-intact motorbike plus several small tanks.
The Solomon Islands offer a rich fusion of Polynesian and Micronesian cultures where traditional customs and ceremonies still play a vital role in daily life. Step back in time with a visit to the bush village of Kwaio on the island of Malaita. Set on top of a mountain, trek through the jungle to this tiny village and discover traditional Kwaioman stories, crafts and dances and tuck into a delicious motu feast.
Remote and unspoilt, the volcanic islands of the Marquesas Islands boast some of the most spectacular scenery in French Polynesia. Step ashore and explore the wild Marquesan landscapes of Nuku Hiva on horseback. Trek through towering banyan forests filled with ancient marae temples or search for hidden waterfalls in the island's breathtakingly beautiful valleys. Canter along the pristine white sand of Hanatekuua Beach at sunset before cooling off with a dip in the turquoise water, this is the ultimate way to explore the island Polynesian-style.
Highlights
Unspoilt island-hopping adventure
Exceptional diving
Trek jungles and hike mountains
Key facts
There are approximately 120 indigenous languages also spoken in the Solomon Islands
The Solomon Islands have 173 bird species, 69 of which are endemic and cannot be found anywhere else in the world
Solomon Islands itinerary
Tulagi
Tulagi
You'll start your superyacht charter in the Solomon Islands at Tulagi, an island of traditional charm, untouched beauty and raw landscape. You'll then begin your morning with a visit to Sasape: the Solomon Islands Premier International Shipyard. Following lunch, dive the impressive Twin Tunnels in the crystal clear waters just south-east of Tulagi. The dive site is on a seamount that rises from the seabed at a few hundred metres and is awash with soft corals and colourful marine life including cuttlefish and crocodile fish.
Florida Islands
Florida Islands
Visit the Florida Islands, a group of 50 islands formerly known as the Nggeia Islands. Dive at the Tanavula Point area, which includes sheer drop-offs teeming with red tooth triggerfish, lots of soft corals and gorgonians. We cross to Anuha through the Mboli Passage where you'll explore the island's beautiful sandy beaches and perfect snorkelling spots in this marine paradise.
Karamolun Island
Karamolun Island
Karamolun Island is the perfect location to explore the underwater paradise. Start the day with a dive off a ridge that drops amongst colourful shoals down to 35 metres before dropping off to nothing. In the afternoon, pay a visit to local villages where you'll receive a warm, traditional welcome and experience their traditional dances and customs.
Mborokua
Mborokua
Arrive at Mborokua in the morning and spend the day exploring the waters of Barracuda Point. An impressive place for dive enthusiasts, it features a triangle underwater point to explore about 40 metres down. Here you'll find an array of marine life, starting with schooling jacks at around 8 metres, sleeping white tip reef sharks at around 10 metres and at depths of 40 metres, larger schools of barracuda.
Uepi Island
Uepi Island
Today you'll visit Uepi Island, a remote barrier reef island covered in rainforest and known for its fringing reef and sandy beach. Flanked by the warm waters of the Marovo Lagoon - the longest lagoon in the world - on one side and a deep abyss 'The Slot' on the other. The breathtaking location offers a huge variety of diving spots for you to explore the colourful underwater world.
Mbulo Island
Mbulo Island
Spend the sixth day of your Solomon Islands charter in Peava, a traditional Peava Village on the edge of a coral lagoon. Dive at Mbulo Island, one of the outlying islands before going ashore in the afternoon. View masterfully produced local carvings from enterprising locals and experience their local culture.
Mane Island
Mane Island
Drop anchor in the calm waters of the bay and enjoy swimming and watersports in the clear, warm waters amongst the surrounding islands. You'll have the option to dive on the eastern edge of Mirror Pond with a resident crocodile as a friendly reminder of the local inhabitants. Cruise back to Honiara overnight ahead, before bringing your superyacht charter in the Solomon Islands to a close.
Contact
Ewa Petts
CFO / Charter Broker
Speaks :